The Week of Feb 4, 2018
The 5th Sunday in Ordinary Time
---
Brief reflections on the week's Scripture readings.
---
The Word…
"Although I am free in regard to all, I have made myself a slave to all
so as to win over as many as possible….
To the weak I became weak, to win over the weak.
I have become all things to all, to save at least some.
All this I do for the sake of the gospel,
so that I too may have a share in it."
(from 1 Cor 9:16-19, 22-23)
Pondering the Word …
"I have become all things to all to save at least some." Oh, Paul, here we go again!
As he writes in several of his letters, his only boast is that of the gospel, but at times, I find that boasting a bit over the top. When we read St. Paul's letters, it's important to balance his "big" talk with all the instances when he calls to light his imperfections and weaknesses. I think of Paul as someone who has reformed (which of course, he has). Those who find the strength to overcome a harmful addiction or develop a healthy habit are often the most vocal spokespersons for their particular life change. That's exactly what Paul does. He has come to know Christ and now there's no stopping him!
But he takes it one step further. In marketing terms, Paul "knows his audience." He says "To Jews, I became like a Jew to win over the Jews; to ones outside the law, I became as one outside the law; to the weak I became weak…" It's not that Paul is disingenuous or inconsistent with the message of the gospel. He just recognizes the different mindsets and attitudes of those to whom he preaches. He is in effect able to speak their language, and in doing so, is better able to teach and defend the gospel and share his faith in Christ.
Living the Word…
I attended a retreat not long ago with the author and social justice advocate, Edwina Gately. She told a story about her first experience as a missionary in Africa. I love how she described it; to paraphrase, she said: 'I was all ready to leave England and take my God with me to Africa. Imagine my surprise when I arrived, that I found God already there.'
Over the centuries, missionaries have been guilty of imposing Western images and practices on indigenous peoples and destroying cultures, rather than finding the essential truths we hold in common. Even today, missionaries and people who work in social justice settings can fail to recognize God already present and active in those they serve. As Pope Francis tells us, we draw people to Christ, not by proselytizing, but by "attraction." This goes for people of other faiths and traditions, those we serve, even our kids and family members. Do we need to be like St. Paul, all things to all people? No, but by being ourselves and welcoming others with joy and understanding, we may just be able to demonstrate the love of Jesus, who is, by the way, Paul, the only one who can save them! J

---
© 2017, Elaine H. Ireland. "Come and See!"
Reflections are available at http://www.preacherexchange.com/comeandsee.htm
To receive "Come and See" via email, send a request to ehireland@loyola.edu
---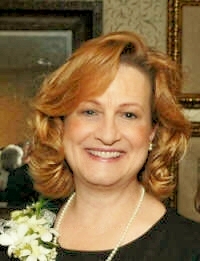 Elaine Ireland has a passion for working with parents and anyone who struggles to maintain a sense of God's love and peace amid the day-to-day challenges of life. She has a master's degree in Spiritual and Pastoral Care from the Pastoral Counseling department at Loyola, Maryland, with a focus on developmental psychology and spiritual guidance. Rooted in Ignatian spirituality, she is a writer, retreat and workshop leader, and presenter on topics such as pastoral parenting, "letting go," and finding the spiritual in the midst of everyday life. She lives in Ellicott City, Maryland with her husband, Mark and children, David and Maggie.
We hope you enjoy "Come and See!" and we welcome your input. Please contact Elaine Ireland at ehireland@loyola.edu with questions, comments, and responses.
© 2009, Elaine H. Ireland - Images@FaithClipart.com
---
Up to 6 weeks of "Come and See!" reflections are saved here.
The latest is always listed first.