The Week of October 21, 2018
29th SUNDAY - 2018
The Twenty-Ninth Sunday in Ordinary Time
Brief reflections on the week's Scripture readings.
---
---
Oct 22: "Brothers and sisters: You were dead in your transgressions and sins in which you once lived following the age of this world, following the ruler of the power of the air, the spirit that is now at work in the disobedient."(Eph 2:1-10)
Pope Francis has been speaking recently about the devil in light of the evil in the Roman church and society in general. While I believe in the existence of evil, anthropomorphizing it into an actual being bothers me. It can also distract from the need for humans to take full responsibility for their actions. And just talking about evil is disquieting. But we ignore or dismiss this talk at our own risk. Paul mentions "the ruler of the power of the air"… "The archon," the prince of the world system that works behind the scenes, unbeknownst to most of us. Paul often lists sins of commission as examples, but as C.S. Lewis writes in The Screwtape Letters, "It's funny how mortals always picture us (devils) as putting evil things into their minds; in reality, our best work is done by keeping things out." Be aware today of the little things that distract you from doing God's will. Don't beat yourself up—we all do it every day. But by becoming more aware, we can begin to take more steps in God's direction.
Oct 23: "He is our peace, he… broke down the dividing wall of enmity, through his Flesh…" (Eph 2:12-22)
Spoiler alert: On Thursday, in the gospel reading from Luke, Jesus asks, "Do you think I have come to establish peace? No, I tell, but rather division." How do we square this with today's words from Ephesians? Paul is saying faith in Jesus is what brings us peace. It's what allows us to tear down what divides us from others (in Paul's time, the division of Jew versus Gentile). If our faith in Jesus is real, there are no dividing walls, no enmity. And that is the very thing Jesus says will cause division within households and communities. Jesus' message is about dismissing our tribal tendencies, dismantling the barriers that separate us from our brothers and sisters—in our homes and throughout the world. Do you have walls erected that keep you from following Jesus? Are you willing to take a stand for unity in the face of those who would separate us?
Oct 24: "You also must be prepared, for at an hour you do not expect, the Son of Man will come." (Lk 12:29-48)
Chapter 12 of Luke's Gospel is filled with dire warnings: Be awake, be alert and prepared since the Son of Man will come unannounced like a thief in the night. We must be diligent servants since we do not know when the Master will come to judge us. But what about being prepared for those times God comes to comfort us, to give us peace? We are often just as unprepared for the quiet way God enters our lives, the subtle signs and consolations we receive each day. Being prepared is not about living in fear. It is all about living in love, aware and amazed at God's awesome presence. By living in awareness and love, we will surely be ready!
Oct 25: "Brothers and sisters: I kneel before the Father that he may grant you be strengthened with power through his Spirit, and that Christ may dwell in your hearts through faith; that you, rooted and grounded in love, may have strength to comprehend what is the breadth and length and height and depth, and to know the love of Christ that surpasses knowledge, so that you may be filled with all the fullness of God." (Eph 3:14-21)
Paul uses lots of words, so I've edited this passage to get to the essence of his prayer for the Ephesians, and my prayer for you today. Stay rooted and grounded in love, and never forget how much Christ loves you. Amen.
Oct 26: "You know how to interpret the appearance of the earth and sky; why do you not judge for yourselves what is right?" (Lk 12: 54-59)
With all the violent weather happening worldwide, it's amazing how far we've come in predicting storms. I know it has saved thousands of lives. But lives are still lost and in many cases, it's the poor, the infirm, and the elderly that suffer. Yes, some people choose to ride out storms, but many, in third-world countries and in urban and rural slums, can't benefit from technological advances. They have no where to go and no means to get there, even if they did. As usual, it is the vulnerable who suffer the most. Can we not judge what is right?
Oct 27: "Living the truth in love, we grow in every way into Christ, from whom the whole Body, joined and held together by every supporting ligament, brings about the Body's growth…" (Eph 4: 7-16)
Many years ago, I tore my Achilles tendon. I never thought much about tendons and ligaments until that happened. I guess it's a pretty common problem for support systems: we don't really appreciate them until they fail or disappear. Think today about the supporting "ligaments" in your life: family, friends, teachers, coaches; a counselor, your pastor, your faith community—those who have ministered to you over the years. October is Ministry Appreciation Month. Take time to express your gratitude for the role they play in your life.
---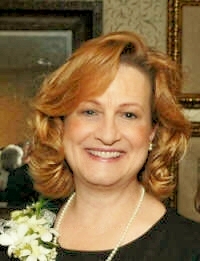 Elaine Ireland has a passion for working with parents and anyone who struggles to maintain a sense of God's love and peace amid the day-to-day challenges of life. She has a master's degree in Spiritual and Pastoral Care from the Pastoral Counseling department at Loyola, Maryland, with a focus on developmental psychology and spiritual guidance. Rooted in Ignatian spirituality, she is a writer, retreat and workshop leader, and presenter on topics such as pastoral parenting, "letting go," and finding the spiritual in the midst of everyday life. She lives in Ellicott City, Maryland with her husband, Mark and children, David and Maggie.
We hope you enjoy "Come and See!" and we welcome your input. Please contact Elaine Ireland at ehireland@loyola.edu with questions, comments, and responses.
© 2009 - 2018, Elaine H. Ireland - Images@FaithClipart.com
---