Come and See!
Week of November 11th - 2019
The 32nd Sunday in Ordinary Time
Printer Friendly
---
The Word…
It happened that seven brothers with their mother were arrested
and tortured with whips and scourges by the king
to force them to eat pork in violation of God's law.
One of the brothers, speaking for the others, said:
"What do you expect to achieve by questioning us?
We are ready to die rather than transgress the laws of our ancestors."
*(from 2 Mc 7:1-2, 9-14)
---
Pondering the Word…
Let's start with the basics: this reading is not about pork. It's about the God we choose to honor and obey.
When I was a kid, I remember thinking this story was an ancient version of eating meat on Friday, and wondering if I would be willing to go to my death if someone forced a burger on me on the wrong day! I also thought it was such a shame—if only they had been born later, Jesus and Peter would have taken this law off the list for them (Mk 7:19 and Acts 10:13-15), not unlike the change the Church made in the 1980s to encourage people to choose a penance other than giving up meat. (Note to self: start remembering to choose a penance on Fridays. Salmon is not a penance!)
This reading is not about following the letter of the law. There are some 613 laws in the Old Testament, 248 positive ("thou shalts"), 365 negative ("thou shalt nots"); many are no longer relevant and some, even illegal (e.g., how you treat your slaves). And it's not just about following the traditions of our chosen faith. While doing so can give honor to our ancestors, it can also blind us to an important message from this reading, the message Jesus reminds us of in today's gospel:
"God is not God of the dead, but of the living."
*The two books of Maccabees are not found in the Hebrew Bible, and appear in the Apocrypha of most Protestant Bibles. Historians think they were written in the second century B.C. to document the oppression and martyrdom of the Jews at that time. Scholars suggest they were shared in the early Christian community as a way of strengthening people in the face of the persecution and martyrdom that many of their members endured.
Living the Word...
This reading is provocative. Take time to consider how it might apply in your life. Jesus tells us in tomorrow's gospel that sin is inevitable; we all sin, we all take shortcuts now and then in violation of "the law," doing what is expedient rather than what is right. But we might want to delve a bit deeper to make sure the detours we take are not a sign that we are obeying some other god's rules. What is it that you don't do out of fear or the need to preserve your image? Are there times when God takes a backseat (or is not even in the car) in favor of what seems, in some way, more "profitable?" We tend to focus on the "thou shalt nots" rather than the "thou shalts." Are there "thou shalt not" laws you still follow that do not represent the God of the living? Jesus' very ministry calls us to read the signs of our times to see how the Spirit is making all things new. You may want to gather as a family or with a prayer group to share your thoughts and prayers about this topic.
---
Living the Word...
How often do you find yourself in conversations you would describe as hopeful? The negative news, the vitriol of the dialogue in politics and organized religions, and escalation of poverty throughout the world feeds upon itself and our collective psyche. I am not suggesting we all become "Pollyannas" and ignore reality; indeed, complacency and ignorance of reality is what always gets us into trouble in the first place. I'm suggesting that instead of wallowing in the negatives, we look around to find sources of hope.
You can't find any, you say? Well this is your call then--become a source of hope. Be a teller of positive stories, of love, of compassion. Do something—anything—no matter how small to care for our earth and her creatures, especially those you see as outside of God's mercy and salvation. Trust me, I am preaching as much to myself right now as I am to you. Write on the lines below what you will do this week to be a source of hope.
---
<![if !vml]>
<![endif]>
<![if !mso]><![endif]> <![if !mso]><![endif]>
Nov 11: "Think of the Lord in goodness, and seek him in integrity of heart; because he is found by those who test him not, and he manifests himself to those who do not disbelieve him." (Wis 1:1-7)
Two things come to mind here: first, an image of Peter "testing" Jesus, calling out to him on the stormy sea, "Lord, if it is really you, command me to come to you." (Mt 14:28) He begins to sink when he takes his eyes off Jesus. This also reminds me of a saying I've shared before from the late David Fleming, SJ--his description of St. Ignatius' outlook: "It's often said, 'I'll believe it when I see it,' but Ignatius reverses the saying, 'When I believe it, I will see it.'" Seek God today in goodness and with a true heart. You'll be amazed at what you see!
Nov 12: "Those who trust in God shall understand truth, and the faithful shall abide with God in love."(Wis 2:23-3:9)
A good follow-up to yesterday's reflection. I like to say I trust in God, but sometimes, it's hard to understand God's ways. Perhaps if I really accept the truth of my freewill, I might come to understand some of what happens in my life, and maybe a small portion of what happens in the world. The author is saying these lovely words about the faithful who have died, but what if we might aspire to understand the truth and abide in love with God right here, right now, as we live? Jesus tells us how, over and over again, in the gospels: "Just have faith."(Note: This reading from Wisdom is beautiful and comforting for anyone who has lost a loved one.)
Nov 13: "For the lowly may be pardoned out of mercy but the mighty shall be put to the test. For the Lord of all shows no partiality. He made the great as well as the small; but for those in power a rigorous scrutiny impends." (Wis 6:1-11)
Do we get this? We might think this message is just for government and business leaders and rich people. It is not. It is for anyone who has an advantage or privilege in our current culture for whatever reason of birth: gender, race, religion, nationality, etc. I imagine most people reading this would not describe themselves as "mighty," or "in power;" some may say they are lowly. But whoever we are, we called to look closely at our lives. Are there advantages we have that we take for granted or discount? If you are, like me, a white Christian American citizen, then the answer is yes, unless you are very self-aware or "woke." If you are a male of any race or creed, the answer is likely yes as well. We don't like to hear this, but frankly, it makes me shudder. How ready am I for the rigorous scrutiny that awaits me by the Lord of all?
Nov 14: "In Wisdom is a spirit intelligent, holy, unique, manifold, subtle, agile, clear, unstained, certain, not baneful, loving the good, keen, unhampered, beneficent, kindly, firm, secure, tranquil, all-powerful, all-seeing…"(Wis 7:22-8:1)
This reading has special meaning as it is one my siblings and I chose for our mom's funeral. She was indeed a very wise woman. There are 20 adjectives used to describe Lady Wisdom. It's interesting to note the juxtaposition of them: she is all-powerful, but subtle and tranquil, not overpowering those who seek her. She is intelligent, firm, and certain, yet unique, agile, and kindly, speaking the truth in a way that each can understand. She is keen and all-seeing but unhampered by what she observes, always loving the good, not allowing sin and evil to sully her security and holiness. To what attributes of Lady Wisdom do you aspire?
Nov 15: "As it was in the days of Noah, they were eating and drinking and the flood came and destroyed them all. In the days of Lot: they were buying, selling, planting, building; fire rained from the sky to destroy them all." (Lk 17:26-37)
Reading this, I think of the floods and wild fires that seem to happen daily around the world. We are aided now by forecasts and instant communications, but it must feel like the end for those who live through it. People often have mere seconds to escape with nothing more than their lives. And people who've lived through a natural disaster often say it changed the way they look at life. This passage encourages me to ask, "How do I want to live my life?" "Do I spend my days in awareness of God?" Annie Dillard writes, "How we spend our days is, of course, how we spend our lives." As you go about your day, pause to give thanks to God for the wonders of the earth and the gift of your life. Spend your days in awareness, for the Lord is near.
Nov 16: "But when the Son of Man comes, will he find faith on earth?" (Lk 18:1-8)
You are one of Jesus' disciples, listening to him speak about the importance of constant prayer. He tells a strange story about a nagging widow and an unjust judge. As you sit there trying to take in the lesson he is teaching, you hear him let out a big sigh and say, seemingly to himself, the words above. You reflect: "What else is Jesus trying to teach me? What does he mean, 'will he find faith on earth?' Will he only find people praying for what they want, but lacking the faith to accept God's will?" What lesson are you to learn?
---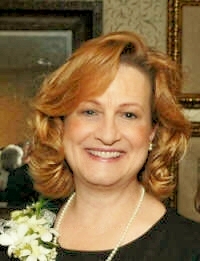 Elaine Ireland has a passion for working with parents and anyone who struggles to maintain a sense of God's love and peace amid the day-to-day challenges of life. She has a master's degree in Spiritual and Pastoral Care from the Pastoral Counseling department at Loyola, Maryland, with a focus on developmental psychology and spiritual guidance. Rooted in Ignatian spirituality, she is a writer, retreat and workshop leader, and presenter on topics such as pastoral parenting, "letting go," and finding the spiritual in the midst of everyday life. She lives in Ellicott City, Maryland with her husband, Mark and children, David and Maggie.
---
We hope you enjoy "Come and See!" and we welcome your input. Please contact Elaine Ireland at
ehireland@loyola.edu
with questions, comments, and responses.
---
© 2009 - 2018, Elaine H. Ireland - Images@FaithClipart.com
---
Up to 6 weeks of "Come and See!" reflections are saved here.
The latest is always listed first.