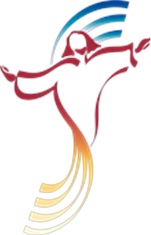 Provisions for the Journey to Bethlehem

Week of December 10, 2023

ADVENT WEEK 2
---

Each Advent, I pick a theme I hope to incorporate into these reflections. This year, as the Spirit leads,
we will be Looking for "the Light in the Darkness".

Sunday, December 10: "The Lord does not delay his promise…but he is patient with you, not wishing that any should perish but that all should come to repentance…hasten the coming of the day of the Lord" (2 Pt 3:8-14).
The Message translation: "He is holding back the End because he doesn't want anyone lost. He's giving everyone space and time to change." I've often thought that, contrary to the doomsday images of Revelations, Jesus will return when we finally figure it out, when we finally learn how to live in love and peace. I firmly believe in a merciful God who wants everyone and all creation "home"—whatever that looks like—to live in the light of Divine Love. So, this reading from Peter's Second Letter poses this question: What am I to do to hasten the coming of the day of the Lord?
Provision: Spread the Light of Divine Love. I think the answer is clear: If I want the Lord to show up, then I'd better show up for others. Evangelize, not by words and prayers, but by the way I live. Let's attract people by sharing the light of Divine Love, not by inciting fear with fire and brimstone, but with the warm comfort of mercy. Look for opportunities today to spread God's light.
Monday, December 11: "A highway will be there, called the holy way; No one unclean may pass over it, nor fools go astray on it…. It is for those with a journey to make" (Is 35 1-10).
We talked last week about Visio Divina—imagining what a scene or description in Scripture might look like. I love these words from Isaiah. They conjure up a vision of the whole of humanity—everyone from all nations (and even foolish ones like me!)—streaming on a highway towards a great light. It's interesting though: the highway I envision is not straight, but circular, sort of like a beltway around a city. I believe we journey to find ourselves back home. "We shall not cease from exploration, and the end of all our exploring will be to arrive where we started and know the place for the first time" (T.S. Eliot).
Provision: Slow down. Look for the Light on your journey. Highways do not always mean smooth sailing. There are potholes, traffic jams, and the ever-present road construction. There are exit ramps that can tempt us to try and find a quicker way. And, Lord knows, we sometimes get confusing messages from our GPS—even from our "God Positioning System!" One very important virtue we learn from Advent is patience, to wait for things to unfold. Patience is clearly a virtue we need to work on and teach in this era of immediate gratification. Regardless of what is on your agenda today, take a few moments to look for the Light around you. Set reminders on your phone or watch if you need to. Be purposeful. Stop what you are doing (unless you are driving 😉) and be grateful for the Light that surrounds you.
Tuesday, December 12: "Silence, all mankind, in the presence of the LORD! For he stirs forth from his holy dwelling." (Zec 2:14-17)
Or, as we prepare for Christmas night: "Silence, all mankind, in the presence of the Lord! Joseph has finally gotten him to sleep!" The holy dwelling from which the Almighty God stirs is a rough hut. Often, we focus so much on Christ, the resurrected King, we overlook God who comes to us in the ordinary, everyday things of life. "The first thing we learn from Jesus' birth is that the Lord will not always be found where we expect to find him." (James F. Colaianni)
Today's Provision: Look for the Light in the ordinary. Yesterday, we practiced stopping to look for the Light. See if you can commit to pay attention all day because God is hiding in plain view! This is a great habit to adopt; the more you do this, the more you will see God stirring from his holy dwelling, located right smack dab in the middle of our world and in the hearts of men and women everywhere.
Wednesday, December 13: Jesus [says to us]: "Come to me, all you who labor and are burdened, and I will give you rest. Take my yoke upon you and learn from me, for I am meek and humble of heart; and you will find rest for yourselves. For my yoke is easy, and my burden light" (Mt 11:28-30).
As I reflected on Jesus' oft-repeated and comforting words, I thought about yesterday's reflection. Jesus was born in the simplest, most humble of settings. Yes, the world into which he made his entrance was fraught with tension and violence, poverty and greed—much like our world today—but simplicity was key. I imagine Mary and Joseph continued that focus on simplicity throughout his upbringing, and I worry that kids today have no idea what simplicity means. When Jesus talks about his "yoke," he means love (which for mere mortals is not always easy), but what if we think about simplicity as being part of that love. What does simple love look like today?
Provision: "Light"en up! ("Slow down," "Pay attention:" I notice a theme developing!) Trying to live this provision is a luxury for many. Those holding down two and three jobs to keep food on the table while shuttling kids to and fro might shake their heads: Lightening up is not an option. But see if you can take some time this week to focus on doing something simply loving with your children, grandchildren, or significant others in your life. Something that doesn't require money or "stuff." Keep it simple. If weather permits, something in nature is always good. And remember, you too are "significant." Do something simply loving for yourself!
Thursday, December 14: "Fear not, O worm Jacob, O maggot Israel; I will help you, says the LORD; your redeemer is the Holy One of Israel. I will make of you a threshing sledge, sharp, new, and double-edged" (Is 41:13-20).
In the Catholic tradition, today is the feast day of St. John of the Cross. While Isaiah's use of the words "worm" and "maggot" likely refers to Israel's downtrodden state due to defeat and exile, I imagine John of the Cross felt that way about himself during his brutal nine months in a tiny cell, imprisoned and tortured by his brother monks. His writings about his spiritual journey, which include reflections on the dark night of the soul, are very challenging to read, but can be inspirational about emerging from darkness into the Light to be made new.
Provision: Use darkness to bring about Light. If you are struggling in spiritual darkness, please find a spiritual director, pastoral counselor, or a minister trained in spiritual consultation to help you make sense of this dark time. Growth always begins in darkness, but nourishment—some of which comes from the darkness itself—needs to be incorporated into our lives and reflected upon; otherwise, the darkness can become a prison. It takes faith, patience, hard work, and slow effort to escape that prison, exactly what John learned from his experience. This time of year can be hard for those in darkness, so don't go it alone. "I will help you," says the Lord.
Friday, December 15: "I… teach you what is for your good, and lead you on the way you should go" (Is 48:17-19).
Those of us who are older might remember hearing something like this said by a parent or teacher: "You'll do it if you know what's good for you!" Parenting these days, thank goodness, is a lot less threatening and more like what I think God says to us in this passage. God is not warning us or causing us to fear. God is saying, "Come along. I will teach you; I will lead you." God, as the perfect parent, indeed knows what is for our good!
Today's Provision: Using Divine Light to discern. Looking for the Light when making important decisions is essential, but discerning God's will is not just for the big stuff. The path we take is made up of mostly small steps that are easier to reverse if we take the time to contemplate where we are on our journey. Too often, autopilot takes over and we find ourselves somewhere we don't want to be without knowing how we got there. Spend time today looking at your life in the Light. "Those who follow you, Lord, will have the light of life" (Ps 1).
Saturday, December 16: "You were destined, it is written, in time to come to put an end to wrath before the day of the LORD" (Sir. 48:1-4, 9-11).
This is an interesting book-end for this week. The message is similar to what we discussed Sunday: Elijah is destined to return and "put an end to wrath before the day of the Lord." So, wrath and hatred and division have to end before God will return. In today's gospel, Jesus says, "Elijah has already come," referring to John the Baptist. In Jesus' time and in our time, it sure doesn't look like wrath and hatred and division has ended; one could argue it continues to get worse. So how do we reconcile this? Some believe Elijah will come yet again with fire in his wake to destroy the wrathful. None of us knows for sure, but I believe that instead of the destruction of a raging fire, it is up to us, the hopeful, to kindle a slow, burning flame that is shared, one at a time, with those who live in darkness.
Provision: You are the Light of the world. You know, we say this, we sing this in a hymn…but do you really believe you are the Light of the world? For me, it is a very humbling designation and assignment. My light is always at risk of faltering, even leading me down the wrong path…which is why slowing down, keeping things simple, being on the look-out for Light in the ordinary, and discerning God's Light are all so important! How can we learn to do this? "Learn from me, for I am meek and humble of heart; and you will find rest for yourselves. For my yoke is easy, and my burden light." Jesus paid attention, looking for the Light in others, even those behind tax collector's desks, up in a sycamore, or at a Samaritan well. He calls us to be simple as children. He took time alone to pray and discern. Look at Jesus' life. Learn.
---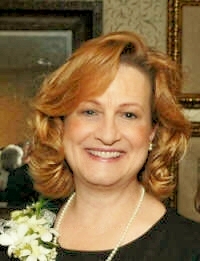 Elaine Ireland has a passion for working with parents and anyone who struggles to maintain a sense of God's love and peace amid the day-to-day challenges of life. She has a master's degree in Spiritual and Pastoral Care from the Pastoral Counseling department at Loyola, Maryland, with a focus on developmental psychology and spiritual guidance. Rooted in Ignatian spirituality, she is a writer, retreat and workshop leader, and presenter on topics such as pastoral parenting, "letting go," and finding the spiritual in the midst of everyday life. She lives in Ellicott City, Maryland with her husband, Mark and children, David and Maggie.
---
We hope you enjoy "

Come and See!

" and we welcome your input. Please contact Elaine Ireland at

ehireland@gmail.com
with questions, comments, and responses.
---
© 2009 - 2023, Elaine H. Ireland - Images@FaithClipart.com
---
---